Brands Questions
Votes


0
Answers


3
Views


454
Pick one of these two coconut milks!
I live in Australia and I have two choices available to me: Aroy-D coconut milk and Ayam coconut milk Aroy-D coconut mik pros: all natural ingredients (60% coconut, water), BPA free cardboard carton, cheap price ($2.50/L). Concerns:... (more)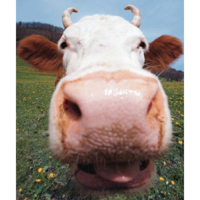 samc
0
· December 30, 2013 at 6:03 AM
Aroy uses a high heat pasteurization process on the tetra pak coconut milk to give it a long shelf life. They don't add anything. So base your decision with some facts in hand. http://www.templeofthai.com/food/coconut-milk/aroy-d-small
Votes


0
Answers


4
Views


695
which coconut milk...?
Morning, I am new to Paleo & have noticed that coconut milk is used a lot, which is great because I love it...however I am buying cans from the supermarket but I am not sure if they are suitable, how can I tell? I am based in the UK & I... (more)