Diet Switch

Questions

Diet Switch
Paleo Questions
Votes


0
Answers


2
Views


1K
Anyone for from a body building lifestyle and diet to paleo?
I have recently switched from a very clean diet (lean meats, whole eggs, low amounts of processed carbs, high protein) to Paleo. I am curious if I should expect any differences or prepare for anything while strength training and swimming. Can... (more)
I have a somewhat abridged routine that works well for me, 3 days a week. I run, cycle, or swim 3 other days. My general goal is "body building" - strength + function + aesthetic. I think it's quite straightforward to stick to paleo and hit... (more)
Votes


9
Answers


29
Views


31.4K
Paleo VS. Raw Vegan Food
by
dzone
78417
· September 16, 2014 at 7:17 PM
Hej Paleo folks. Are there paleo people coming from a raw vegan background? Do you have raw vegan friends? What do you think on raw vegan lifestly and diet? For whom is Paleo, for whom is raw food? Did you learn something from a raw vegan Diet?... (more)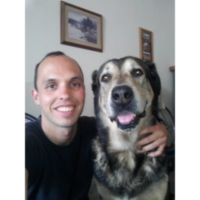 Seems like a combination of the two could be a good diet; we ought not to be so dogmatic about these things.