Digestive Health Questions
Votes


0
Answers


2
Views


430
2-window graduated eating schedule works wonders for me!
This is just an n=1 report and I'm curious if others have experienced anything similar... or have some feedback about what I'm doing. For instance, I hope I'm achieving some aspects of IF without stuffing my face for 8 hours and going hungry the... (more)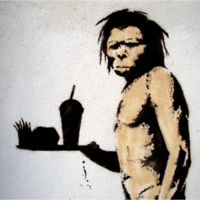 At school, can you get away with paleo-friendly snacks? Put some macadamia nuts and raisins in your bag. Awesome combo! Costco has a good deal on Hawaiian macas but overall I think the price is overestimated. Considering how long a pound lasts,... (more)
Votes


0
Answers


4
Views


1K
Things i am eating to heal my gut; what should i add or remove?
i am not formaly diagnosed with anything but i assume there is a good chance my gut health is'nt the greatest. I can really bad digestive discomfort when i eat candy, fast food, bread if i eat it everyday, etc. i am pretty health concious. i am... (more)
My protocol to heal a leaky gut, which I currently have: Lots of chicken broth. I buy the organic variety sold at any grocery store. Usually just nuke some veggies and add broth to it for a quick soup. 10 mg of glutamine mixed with 2... (more)
Votes


0
Answers


8
Views


294
Mystery Illness
Last October i had really bad digestive issues. Bloating/constipation and gas. I tried every single over the counter remedy, and nothing worked. Fast forward to December, and i found out i was pregnant. I started to feel a bit spaced out,... (more)
pone
0
· May 12, 2014 at 3:15 AM
With my food sensitivities, I get mostly neurological symptoms, including brain fog. With my recent low carb problem, I get unbearable fatigue, what feels like dehydration, and electrolyte symptoms like pounding heartbeats.