Feed Lot Questions
Votes


35
Answers


9
Views


1.3K
Are we living in a virtual feedlot for humans?
by
CaveRat
2977
· about 12 hours ago
I had this thought, partly inspired by the book "The Sheer Ecstasy of Being a Lunatic Farmer" by Joel Salatin who touches on it but doesn't explicitly take it further (at least yet). Then there was a question here on Paleohacks, was something like... (more)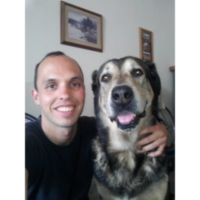 Grain-based diets have historically been ideal for social control. Most systems of governance/economics create really nice trickle-up pyramid schemes where the faceless masses toil (or become cannon-fodder) for the benefit of a select few elites.... (more)
Votes


3
Answers


4
Views


1.4K
Is Salmonella from Beef or is it from Corn?
by
Eva
20787
· about 12 hours ago
I heard recently that perhaps current CAFO beef feeding operations that are often blamed for salmonella poisoning, not because cows spread salmonella, but most because cornfed cows spread salmonella. The acidification of their stomachs from all... (more)
Beef is contaminated POST SLAUGHTER, Salmonella is an intestinal tract, then blood borne illness. Once blood borne things are going down hill VERY fast in either human or beast. If you get food poisoning from contaminated meat it most likely was... (more)