Filler Questions
Votes


1
Answers


2
Views


1.9K
Filler ingredients in supplement - Silica & Tricalcium Phosphate
I'm taking a supplement and the only 2 questionable ingredients are Silica and Tricalcium Phosphate. I've had difficulty finding anything in regards to these 2 things effect on health, except that Silica MIGHT give you lung cancer if you inhale it... (more)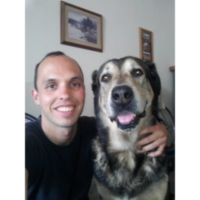 Assuming your supplements are addressing a nutrient insufficiency, inert ingredients like those or magnesium stearate etc. are infinitely less harmful than continuing to have, for example, a persistent negative magnesium balance.
http://www.theprudentwife.com/fabulous-food/main-dish/seafood/775-simple-paleo-primal-salmon-patties here you go....looks like she used coconut flour (more)
Votes


5
Answers


11
Views


8.2K
How to tell if ground meat has filler?
by
Gary_W
2713
· October 30, 2014 at 3:04 AM
Was watching Food, Inc. where they had a segment on the production of ground beef fillers that are cleansed by ammonia. Ick. It made me wonder: How can we tell if the ground meat we're eating or cooking contains fillers? Any good ways to tell... (more)