Food Portions Questions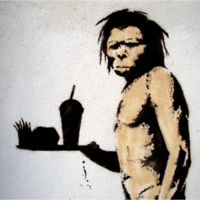 I suggest you don't obsess too, too much over exact measurements and ratios (not that I don't) but if you must find some foods that are almost pure fat but still good alone: -egg yolk (or mostly-yolk) is highly nutritious and mostly fat.... (more)
Votes


1
Answers


2
Views


1.3K
Restarting Paleo
Well after quite awhile of unrealistic goals, ups and downs, and experimenting with low carb and meat only with lots of fat. Fighting fears, and much more. I'm ready to restart, redo Paleo without fears and stuff. But how? Here is my current... (more)
Votes


1
Answers


2
Views


261
Positive weight gain possible with Paleo?
by
_
5
· October 27, 2014 at 4:19 AM
I am a quite healthy individual, trying raw food, fruiterianism and paleo in the past. Now I am on a so called standard diet with everything included except gluten in any form.... My biggest problem has never been weight gain, only negative weight... (more)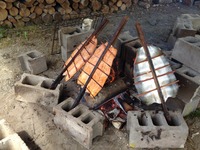 thhq
0
· September 30, 2014 at 2:54 PM
Eat fat and carbs. Fried plantains or sweet potatoes. Poach fruit in cream. Broil cheese over vegetables. Being in ketosis will work against weight gain.