Geography Questions
Votes


0
Answers


7
Views


525
Are there paleo people eating ONLY locally grown foods?
I'm from the Mediterranean and I live in Middle Europe. I try to eat according to traditional cuisines of these regions as much as I can, mostly limiting imported food to a few exotic spices. Even though there are many foods that didn't... (more)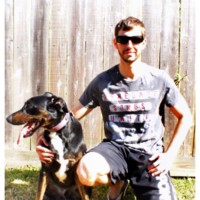 Jay_25
0
· January 31, 2014 at 11:53 AM
One option might be to get something like 23andMe done and figure out where your genes fall, then try to eat according to the heaviest regions that comprise your DNA. Might be false logic, but seems like it would be interesting.
Votes


0
Answers


3
Views


397
Anyone looking to be Paleo in another Location?
by
Henry_S
1000
· October 31, 2014 at 3:41 AM
Do you find that your current situation prevents you from eating/living Paleo to the fullest? That you want to move somewhere else, but don't know where to start?