Regularity Questions
Votes


1
Answers


3
Views


5.3K
What is chronic cardio?
by
Luciiz
109
· about 8 hours ago
Recently I've been running around a pre-determined track in the countryside that feels the right for me - I'm adequately tired and feel satisfied after I've finished the run. It takes approx 18-20 minutes to complete it. There are 2 sections in... (more)
Votes


2
Answers


12
Views


10.1K
Trying to treat ibs with Paleo, how long does it take to work?
So I started my paleo diet 5 days ago hoping it would treat My IBS and give all the benefits i have been reading about. The first two days on it i got pretty choked up because it seemed as though a condition i had been suffering with for two... (more)
Votes


0
Answers


4
Views


670
Restoring...Regularity (sorry for the TMI!)
by
cl101
15
· October 30, 2014 at 4:59 AM
I used to eat a conventionally "healthy" diet with lots of nonfat Greek yogurt, oats, egg whites, peanut butter, gluten free bread/waffles, soy based energy bars, lots of fruit (at least 5 or 6 servings a day). I was certainly addicted to sugar,... (more)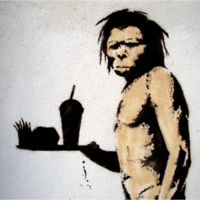 I'd suggest slowing down on the fibrous veggies, eating more (and varied) fermented foods, and upping the starches - especially resistant starch (supplement if you like or just boil your potatoes and then refrigerate them to make your... (more)