I made myself some heavy Indian clubs out of black iron pipe from Home Depot. They cost about $12-14 each, and they're super fun to swing, and a really good workout. Mine are very adjustable, as empty they weigh about 9#, and I have several different diameters of pipe that I fill the top portion with to make it weigh up to ~11.5#.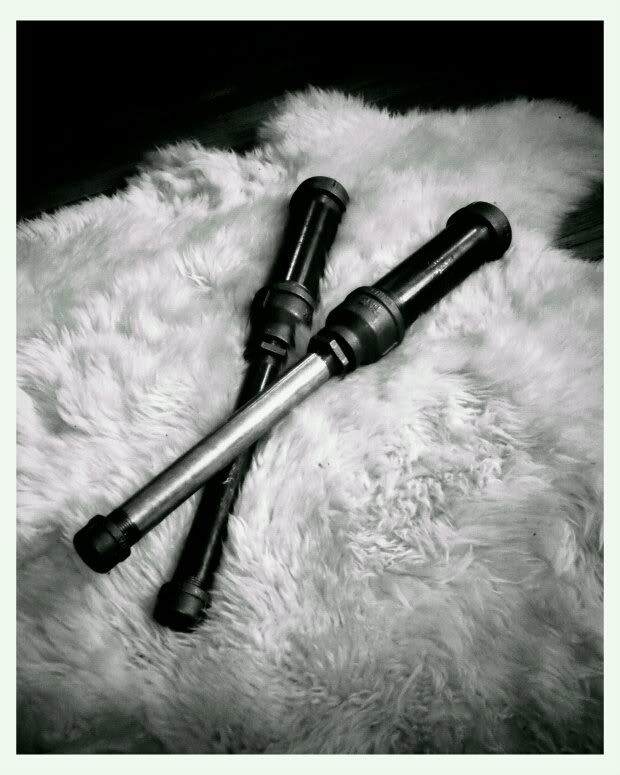 11# is pretty heavy, but I really want to get some lead shot and make 'em REALLY heavy, see if I can still swing 'em. I also made some miniature versions for my girlfriend that weigh ~2.6#! They're fun to warm up with. I also have since wrapped the handles in Gorilla tape, and a layer of sports tape over that for better grip. At some point we're gonna spray paint them fun colors.
Joe, above, posted a link to a video where I got the idea. It was really fun!
I've been thinking about trying to build something like this:
maybe out of black iron pipe? Wonder what the cost would be, or if it's even possible.