I know this is an old thread, but, come on, SARDINES!
Slice 1 onion.
You can also slice one tomato to cook with the onions, which will create a nice quick sauce. Slice 1 or 2 potatoes in a mandolin or the side of a box grater.
If you got a grill, heat it up, and grill your sardines (if you bought water or tomato packed, brush olive oil on the sardines, then sprinkle lots of salt and a little paprika or chili paste).
Otherwise, set your oven to broil, place sardines in a baking sheet in one layer only.
Broil just until warm and the skin has a slight crisp to it.
Heat 2 pans with some bacon fat, and fry the potatoes with some salt and pepper, and the onions with some garlic.
You might need to add a splash of water to the potatoes once they absorb all the fat, so they don't burn.
To serve, place the onions on top of the potatoes, and the sardines on top of the caramelized onions / onion sauce.
Enjoy the tasty fishies.
This is sort of what you'll get: (no potatoes on that pic, though)

-- edit --
Lemon, basil or coriander will tone town the fatty texture/taste, if you're not too fond of it.
You could use that maybe with some fried sliced red peppers.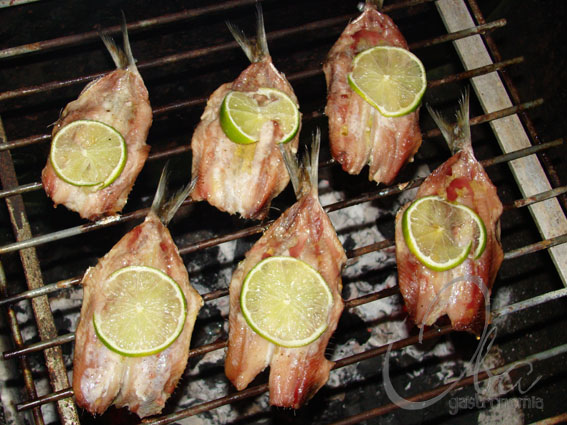 And doesn't this just look delicious for a party (hopefully of open-minded people!)