Super Food Questions
Votes


0
Answers


10
Views


1.8K
Is coconut water a real super-drink?
I've fallen into the (good?) habit of drinking lots of coconut water. It's usually between 8-24 oz per day. I feel like this stuff is really amazing! What's your take on packaged coconut water? This started when struggling to... (more)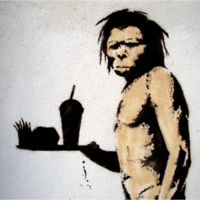 Is this wrong? http://nutritiondata.self.com/facts/nut-and-seed-products/3115/2 says it contains fiber, but @Stephen 4 angrily insists it doesn't. Anyone want to take a shot at breaking the tie with some real data? (more)
Votes


0
Answers


12
Views


6.3K
Overdosing on superfoods (specifically oysters)?
I think the verdict has come in that eating pounds of liver a day over and over might be dangerous to one's health, but what about oysters? I just read the nutrition data and apparently just the amount I had with breakfast (half a pound) had 225... (more)
Votes


23
Answers


26
Views


31K
Raw cacao: Super Food or Toxin?
by
Louisa
7063
· about 21 hours ago
I have heard conflicting opinion on whether raw cacao is safe - One quote reads: "No animal in nature will eat it unless tricked into it with milk or sugar. If you can convince an animal to eat it then it greatly shortens their life span if it... (more)
I certainly don't need to be tricked into consuming raw cacao, I've got some raw beans and they're pretty tasty (as you'd expect of 100% chocolate). They certainly don't contain any super 'raw' benefits, but neither is there any reason to think it... (more)