Very Questions
Votes


17
Answers


3
Views


1.9K
Kurt Harris' response to question on VLC and adding starch.
KGH is very active in the comments section on Stephan's site where he just posted the scientific counter to Taubesian obesity theory. Since he seemed to be responding to many commenters, i threw a question that i'd been mulling over to see what... (more)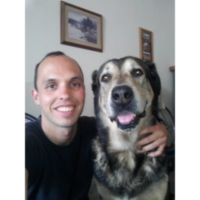 Totally agree with him. A lot of people use starch as a butter delivery system, which will spike LDL (perhaps with no negative health effects) and just generally greatly increase energy density. The amount of butter that you can make "disappear"... (more)
Votes


0
Answers


6
Views


768
sweating and very dry skin
by
Ellen_6
0
· October 29, 2014 at 3:57 AM
I hardly ever sweat and my skin is so dry when they say shoe leather well that is me and I am a woman about 60. I have had this most of my life my father was just like this and my 3 brothers. I have a thyroid disease I take Levothyroxin and have... (more)
Consider seeing your doctor for these issues, and antiperspirant deodorant.