Work Out Questions
Votes


0
Answers


4
Views


1K
What are the best exercises to accelerate weight loss?
by
plunk
40
· 15 minutes ago
Three months into paleo and my weight loss has been plateauing for the last 3ish weeks. Just wondering if there are certain exercises that will speed up weight loss, such as sprints? What about cardio? Let me know about your experiences! Thanks! (more)
Paul_27
0
· September 18, 2013 at 5:01 PM
All out sprints few times a week, other than that, calorie restriction
Votes


0
Answers


2
Views


678
Why don't I sweat?
by
Selicar
40
· October 25, 2014 at 4:11 AM
Quick search of 'sweating' on paleohacks and I see lots of complaints about excessive sweating. Well, I have the exact opposite: I never sweat. This is something that's been going on with me since I can remember. As a child I once remember... (more)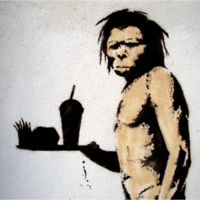 Maybe you need more salt, potassium, and other stuff you lose through sweat. Maybe your body is conserving these things and will sweat more if you have more water and electrolytes... Ever track your nutrients?